A Proposal Story: Meet Garrett and Megan
The day after Valentine's Day social media is flooded with pictures of shiny rings, happy couples, and sweet proposal stories! As a wedding photography we normally get to meet couples after all this but every now and then we get to be a part of it from the beginning. Meet Garrett and Megan. Garrett has been a great friend of mine for several years now. When he told me he was popping the question to his sweet lady I was THRILLED. I have never seen him so happy. THEN he told me he wanted to surprise her with photos of it all and that's where I came it in to play. Little did I know how nervous I would be. We scouted the location together (where they had their first kiss) and planned the whole event! I was shaking like a leaf the whole time...I have a whole new respect for the men who do this. Mother Nature decided to add the element of rain to make it that much more interesting!
Their smiles make me happy!! Pure Joy.
This is when she sees me! :)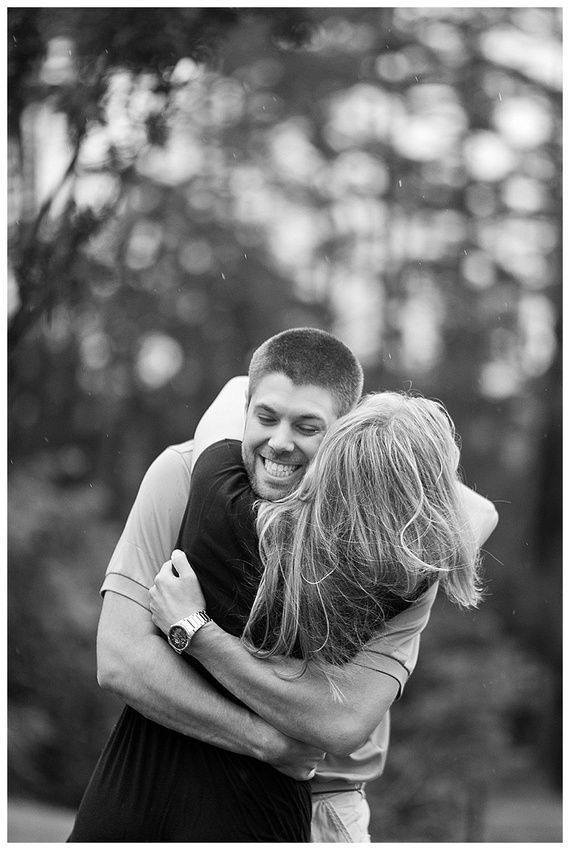 I said "Show me the ring"...this is what I got...Garrett was a little excited. haha
Here is a tip for the guys: When you pop the question to your special lady...hire a photographer to capture this event. These moments cannot be recreated. My husband did and I will forever cherish those photos...it was so thoughtful.
Garrett and Megan will be wed in May and I chose to actually attend the wedding. I cannot wait. These two are perfect for each other and I have never seen them happier. God is good! Love you guys!
Lori :)